Lake Onalaska is a 7,688 acre body of water created when Lock and Dam #7 inundated former backwater areas of the upper Mississippi River in 1937. The entire Lake is within the Upper Mississippi National Wildlife and Fish Refuge and all of the shorelands surrounding the Lake are owned by federal agencies (U.S. Fish and Wildlife Service and U.S. Army Corps of Engineers). The Lake Onalaska Protection and Rehabilitation District is an association of property owners whose land adjoins the federal shorelands, formed under Wisconsin Statutes, to play a role in the planning and management of the Lake's resources (more info.). Lake Onalaska has abundant fish resources, hosts large numbers of migrating waterfowl in spring and fall, and provides diverse human recreational interests.
---
More Aquatic Invasive Species Found on Lake Onalaska
In early October 2015, Water lettuce and water hyacinth were found rapidly spreading near the Brice Prairie shoreline after they were released from a garden pond. USFWS issued a news release about water lettuce on Pool 7. The Lake District has played a very active role in removing these species. For more information and a chronology of events see our invasive species page. No new plants have been found in spring surveys to date.
In early June 2016, yellow flag iris, a restricted species in Wisconsin, was observed blooming in several isolated clumps near both Mosey Landing and Fred Funk landing on Brice Prairie. Lake District residents, USFWS and Wisconsin Rivers staff and other volunteers removed the plants. Yellow flag iris can spread widely through floating seeds and displaces native shoreland vegetation.
Upcoming Meetings and Events
Wednesday August 24, 2016, USFWS Refuge Compatibility Determination Public Hearing

The USFWS is re-evaluating 16 of the refuge user "Compatibility Determinations", ten years after they were implemented as part of the Upper Mississippi Refuge's 2006 Comprehensive Conservation Plan (CCP). These Determinations evaluate activities like boating, camping, dog exercising etc to see if they are compatible with National Wildlife Refuge guidelines. The public is encourage to submit written comments to USFWS and attend our local public hearing. For more information see the USFWS News Release about the process. The Public Hearing will be held on August 24 from 6pm to 8pm at the USFWS Visitor Center, N5727 County Road Z, Onalaska, WI 54650.

Tuesday, September 13, 2016, Lake District Annual Meeting

The Lake District Annual meeting will be held September 13 at the USGS Upper Midwest Environmental Science Center on French Island. A budget review will begin at 6:50pm, with the start of the membership meeting at 7pm. A tour of the USGS facility will precede the meeting.
Fred Funk Landing Plans
Semi-final versions of the plans for the upgrades at the Fred Funk Boat Landing on Brice Prairie were presented by MBA Architects in autumn 2014. These plans are being used for working through the permitting processes with various agencies:
COE Revised Land Use Allocation Plan
The U.S. Army Corps of Engineers has released a Land Use Allocation Plan (LUAP) document (link to pdf) which updates the original 1983 Master Plan with the intent of providing better information from modern aerial photos and Geographic Information Systems. The document states that "there are no new policy changes made or suggested in this document". The LUAP is used to guide federal agencies in determining what types of public uses should be allowed on federal lands along the upper Mississippi River.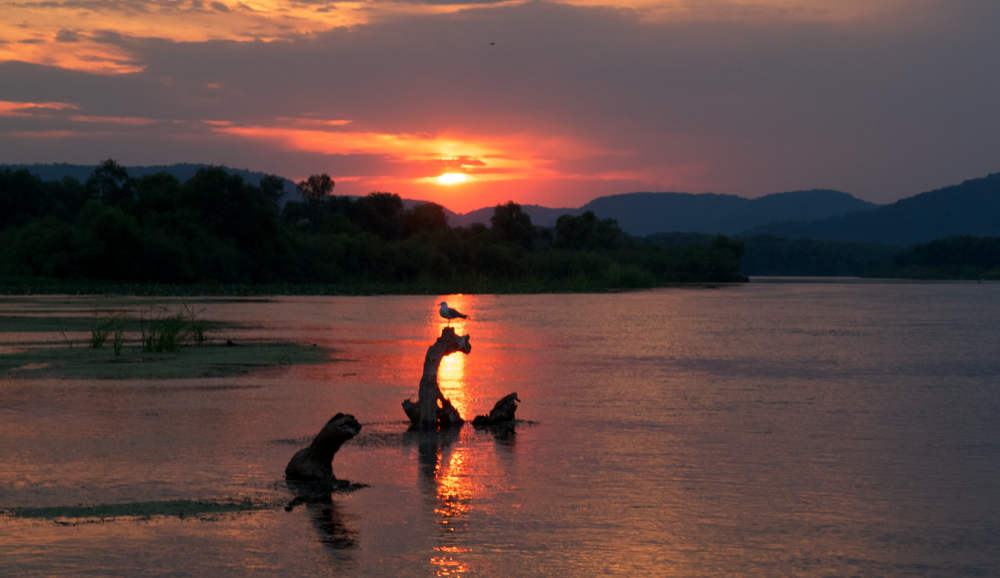 Steve Marking Photo