Lake Onalaska is a 7,688 acre body of water created when Lock and Dam #7 inundated former backwater areas of the upper Mississippi River in 1937. The entire Lake is within the Upper Mississippi National Wildlife and Fish Refuge and all of the shorelands surrounding the Lake are owned by federal agencies (U.S. Fish and Wildlife Service and U.S. Army Corps of Engineers). The Lake Onalaska Protection and Rehabilitation District is an association of property owners whose land adjoins the federal shorelands, formed under Wisconsin Statutes, to play a role in the planning and management of the Lake's resources (more info.). Lake Onalaska has abundant fish resources, hosts large numbers of migrating waterfowl in spring and fall, and provides diverse human recreational interests.
---
Upcoming Meetings and Events
U.S. Fish and Wildlife Service Saturday Programs
All programs are free to the public and are located at the Upper Mississippi River National Wildlife and Fish Refuge Visitor Center at N5727 County Road Z. Contact Ranger Katie Julian(608)779-2391 for additional information. Most programs begin at 10:30 am unless stated otherwise.
May 16: Bird Watching for Intermediates, 7am-9am

Come join a Ranger and a few experienced bird-watching volunteers to discover which birds are active in a marshland habitat! We will meet at the Visitor Center and carpool together to the Upper Halfway Creek Area nearby. Bring your binoculars, favorite field guide, sunglass- es, and a bottle of water! This program is not limited in participation, but please let us know by May 9 if you plan to join us.

May 30: Lake Onalaska Overlook Ribbon Cutting Ceremony

The dedication for the new Lake Onalaska Overlook will be held on Saturday, May 30, 2015 at 1:00 p.m. near the overlook. Refreshments will be served at the Visitor Center from 2:00 p.m. - 4:00 p.m. This overlook provides a direct link to the Mississippi River from the Refuge Visitor Center and trail system for wildlife observation, and photography. The overlook hosts two viewing scopes, benches, and custom designed decorative screens and is disability-accessible. The area surrounding the overlook will be landscaped with native prairie plants and future efforts will include slope stabilization with additional prairie plantings.

June 6: 10:30 a.m. – 12:30 p.m.: Inspired By Nature: Creative Artwork on the Prairie

Spring offers a time for new discoveries! We invite young students ages 8 and above to come explore the colors and critters of the prairie through nature-inspired, hands-on, creative expression! We will take a walk outside and then gather inside to illustrate our findings. This program will be limited to 15 children and one adult per child. Please pre-register by May 30.

June 20: 10:30 a.m.: Planning a Prairie: Learn about Private Lands Prairie Restoration

Did you know that the U.S. Fish & Wildlife Service also works with private landowners to help restore private property to native habitat? Join private lands biologist, Bill Kiser and members of a local non-profit, The Prairie Enthusiasts, to learn about private land restoration. Then head out walk for a walk to learn how to grow your own prairie! Participation in this program is not limited, but please let us know by June 13 if you plan to attend.
Fred Funk Landing Plans
Semi-final versions of the plans for the upgrades at the Fred Funk Boat Landing on Brice Prairie were presented by MBA Architects in autumn 2014. These plans are being used for working through the permitting processes with various agencies:
COE Revised Land Use Allocation Plan
The U.S. Army Corps of Engineers has released a Land Use Allocation Plan (LUAP) document (link to pdf) which updates the original 1983 Master Plan with the intent of providing better information from modern aerial photos and Geographic Information Systems. The document states that "there are no new policy changes made or suggested in this document". The LUAP is used to guide federal agencies in determining what types of public uses should be allowed on federal lands along the upper Mississippi River.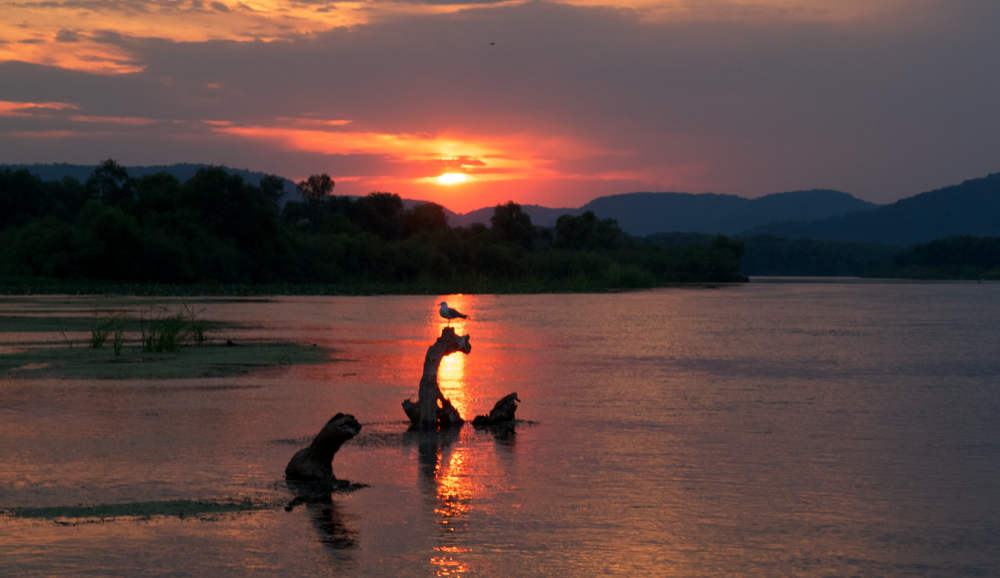 Steve Marking Photo