Lake Onalaska is a 7,688 acre body of water created when Lock and Dam #7 inundated former backwater areas of the upper Mississippi River in 1937. The entire Lake is within the Upper Mississippi National Wildlife and Fish Refuge and all of the shorelands surrounding the Lake are owned by federal agencies (U.S. Fish and Wildlife Service and U.S. Army Corps of Engineers). The Lake Onalaska Protection and Rehabilitation District is an association of property owners whose land adjoins the federal shorelands, formed under Wisconsin Statutes, to play a role in the planning and management of the Lake's resources (more info.). Lake Onalaska has abundant fish resources, hosts large numbers of migrating waterfowl in spring and fall, and provides diverse human recreational interests.
---
Upcoming Meetings and Events
April 22, 2015: Lake District social on the patio at Red Pines Bar and Grill to promote the Fred Funk boat landing upgrade plan and provide information about Lake Onalaska and its managing entities. 5 to 6:30pm. Further information on the official announcement.
April 23-25, 2015: Wisconsin Lakes Partnership Convention, Stevens Point. This unique convention brings together citizen scientists, businesses, and lake, river and wetland professionals to interact, learn, share and engage with one another to ensure a healthy future for our waters. Don't miss "Back to the Point", explaining Wisconsins Lake Districts, developed for the 2014 Convention.
U.S. Fish and Wildlife Service Saturday Programs
All programs are free to the public and are located at the Upper Mississippi River National Wildlife and Fish Refuge Visitor Center at N5727 County Road Z. Contact Ranger Katie Julian(608)779-2391 for additional information. Most programs begin at 10:30 am unless stated otherwise.
April 18: Aquatic Invertebrates Program

Ever wondered what lives beneath the waters of rivers and wetlands? Many terrestrial insects like dragonflies, mayflies, and beetles begin their lives in the water and some aquatic invertebrates spend their whole lives there! Come join a Ranger on Saturday, April 18 from 9:00 a.m. to 11:00 a.m. to learn how to identify aquatic invertebrates, find out more about the unique ways these animals survive, and discover what we can learn about the habitat based on the invertebrates we find.

The level of information presented in this program is will be most enjoyable to teens and adults. We will meet in the front parking lot of the Visitor Center at 9:00 a.m. and will caravan to our study location nearby. Participants are encouraged to wear rain boots or shoes they don't mind getting a little mucky, and to dress for the weather. The terrain where we'll be exploring may be wet and uneven. This program is free-of-charge and all materials will be provided. Please call Park Ranger Katie Julian at (608) 779-2391 to register for this program or visit the facility, located at N5727 County Road Z, Onalaska, WI.
Fred Funk Landing Plans
Semi-final versions of the plans for the upgrades at the Fred Funk Boat Landing on Brice Prairie were presented by MBA Architects in autumn 2014. These plans are being used for working through the permitting processes with various agencies:
COE Revised Land Use Allocation Plan
The U.S. Army Corps of Engineers has released a Land Use Allocation Plan (LUAP) document (link to pdf) which updates the original 1983 Master Plan with the intent of providing better information from modern aerial photos and Geographic Information Systems. The document states that "there are no new policy changes made or suggested in this document". The LUAP is used to guide federal agencies in determining what types of public uses should be allowed on federal lands along the upper Mississippi River.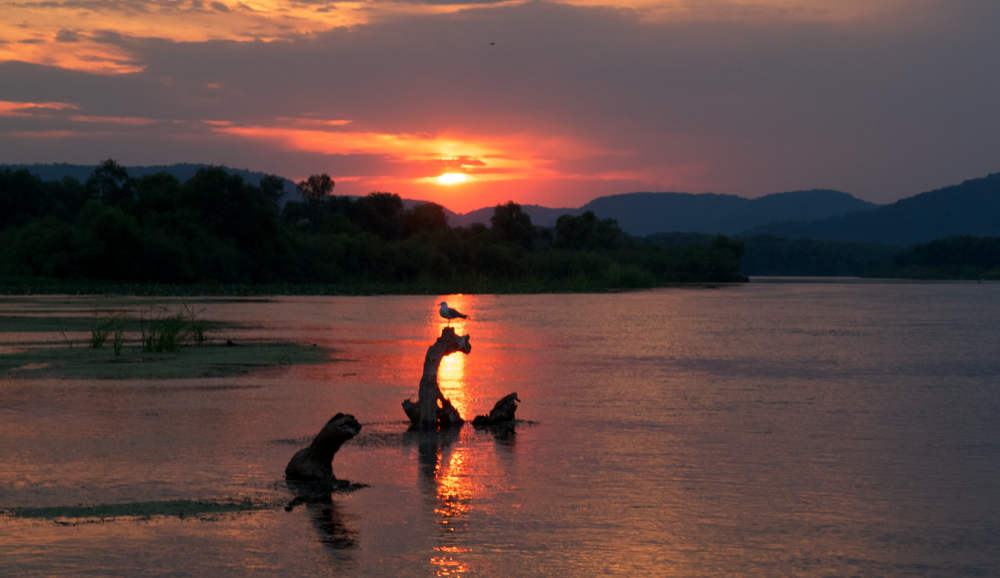 Steve Marking Photo